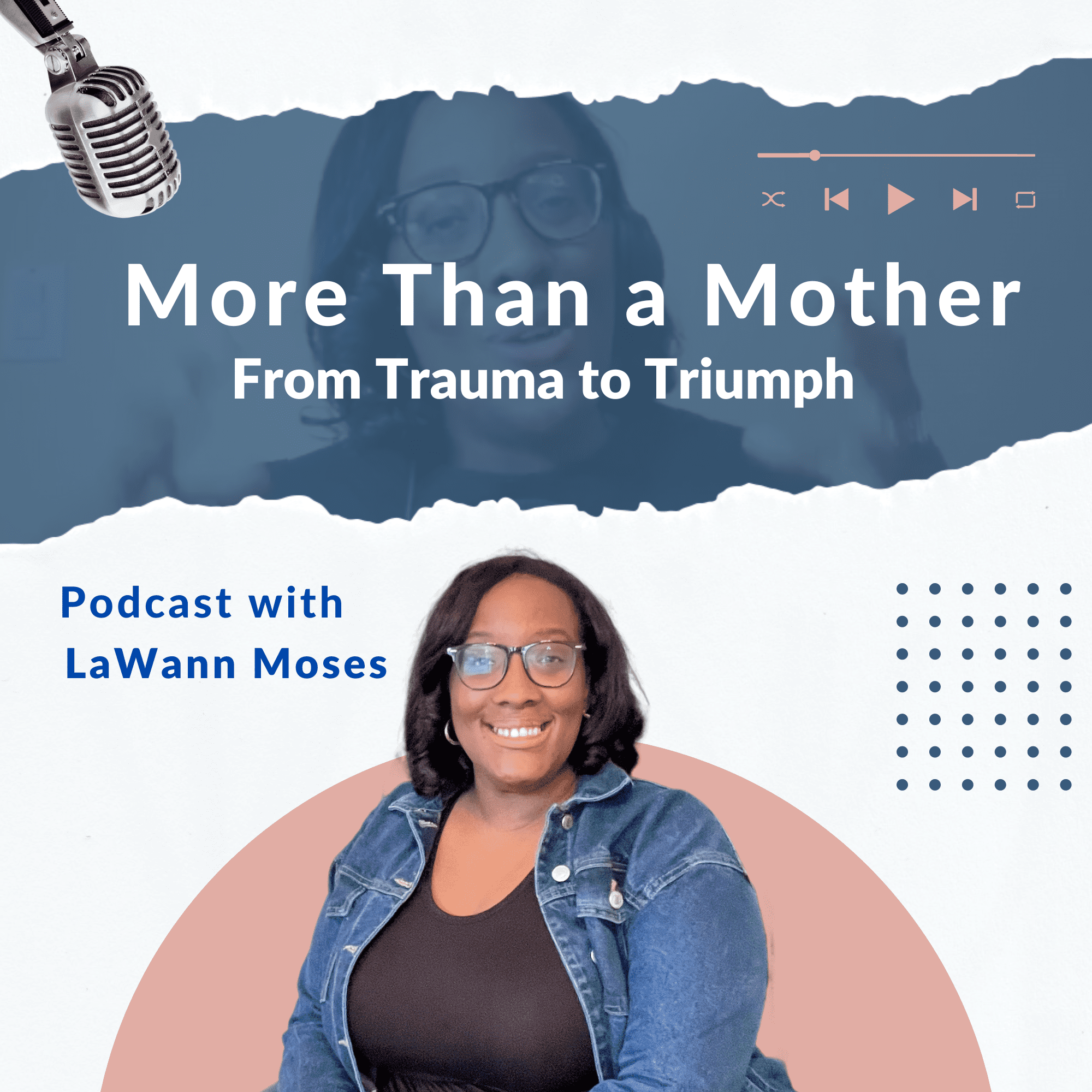 Motherhood is one of your roles, it's not your whole identity. Here on this podcast, we are putting together all the pieces that make you who you are as a woman and a mom. We are leveling up mom life and showing the world that you are unstoppable. I created the More Than a Mother podcast to show you how you can embrace life as a whole woman. On this podcast, we believe you can pursue your dreams and be a great mom at the same time. On this weekly podcast, I share stories, tips, and practical strategies to help you navigate through motherhood, womanhood, career/business, and life. From solo episodes to amazing interviews with moms like you, listen to hear stories of survival, determination, and perseverance as we show you how to be more productive, take care of yourself, manage life as a busy mom, and grow into the woman you desire to be. If you have read to this point, then you are definitely in the right place. Come on in and join the fun!
Episodes
Tuesday May 04, 2021
Tuesday May 04, 2021
In this IG live replay, Sherita and I sat down to talk about the importance of the "what" that we pour into our children. How "do as I say, not as I do" is not always the best way to live.
We dove deep into:
the importance of what we pour into our children spiritually, educationally, and as related to life skills

how it is okay to apologize to your children.

how our children mirror the things we do

how we must lead by example
Connect with Sherita:
https://instagram.com/theychangedme
Get a copy of her book "They Changed Me: The Transforming Power of Unconditional Love" at Amazon
SkinStore is offering my listeners 20% of your next purchase by using the code POD that's code P-O-D for 20% off your next purchase at skinstore.com/pod.list. Exclusions apply.
Celebrate Mother's Day early at the "Mother's Day Eve: Live Pump & Dump Show" featuring Shayna Ferm and Tracey Tee of Band of Mothers. Livestream by Stellar Tickets on Apple TV, ROKU, Fire TV & more, Saturday May 8th at 9pm EDT.
Get your tickets now: http://bit.ly/bomtickets
Connect with LaWann:
https://instagram.com/LaWannMoses
https://facebook.com/LaWannMoses
Buy Me a Coffee: Show your support and help me keep the show going for as little as $3. 
More Than a Mother podcast is honored to be featured in the Top 60 Black Mom podcasts to Follow on Feedspot. Check out the listing here: https://blog.feedspot.com/black_mom_podcasts/